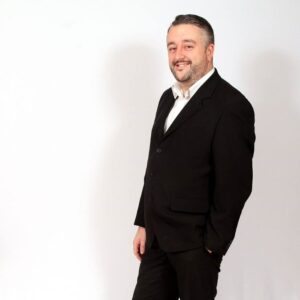 International Male Vocalist
Darrell's interest in music and performing began from the age of eight. And, it wasn't long before he was travelling everywhere with his parents to perform at clubs and in concert every opportunity they had during weekends.
For many years entertaining in holiday parks. His passion for classical music and musical theatre began.
This took Darrell on a career singing as a solo artist receiving standing ovations where ever he goes. And, he is constantly being called upon for roles in Musical Theatre. Including lead roles.