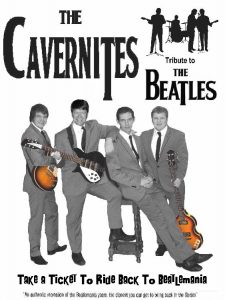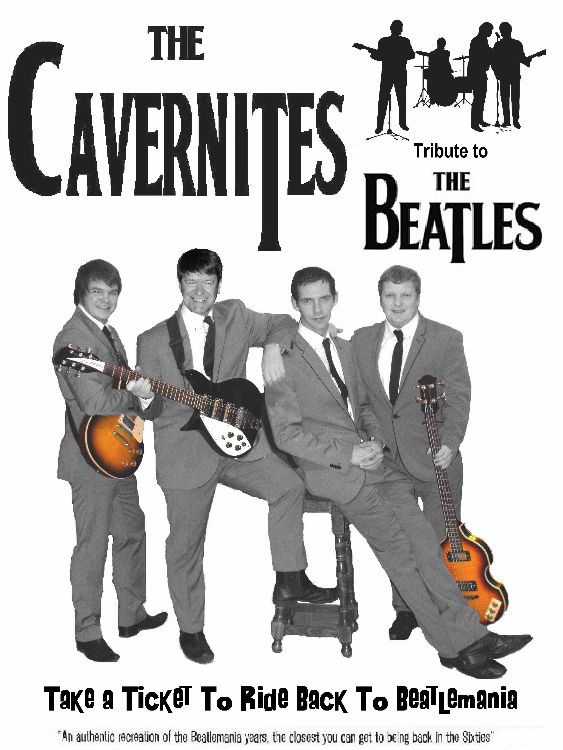 Top Beatles Tribute Band
The Cavernites are a professional Four piece Beatles tribute band from Liverpool, who perform a tribute show that recreates the vibrant sounds of The Beatles touring years 1966.
The Cavernites bring the sound and look of The Beatles back to life, and up to date musically taking the audience on a Magical Musical History Tour, through One of the greatest musical decades of all time
The Cavernites take their stage sets from the actual ones used by The Beatles from their concert tours, performing classic Beatlemania hits as performed by The Beatles from their early shows at The Cavern club, to worldwide Beatlemania shows at The Hollywood bowl and Shea Stadium to their last tour in 1966 The Budokan stadium in Japan. Even a few hits from their last live performance on the Apple rooftop.
The Cavernites perform completely live, performing a recreation of The Beatles live not copying their recorded works but presenting their on stage live performances, presenting an energetic, vibrant show, recreating the atmosphere and power of a live Beatles concert.
The Cavernites use original instruments from the period, names like Rickenbacker, Epiphone, Gibson and Fender together with a Ludwig drum kit, they also use original amplifiers, names such as Marshal, Fender and Vox. The Beatles look is completed by the use of original stage clothes.
The Cavernites are available for any type of function, from corporate entertainment to private parties, hotels, holiday centres, outdoor festivals, social clubs, live music venues, and theatres.
The Cavernites are more than just a tribute show, it's the closest you can get to going back to Beatlemania!.